Without Peace, there is little hope for Homecoming!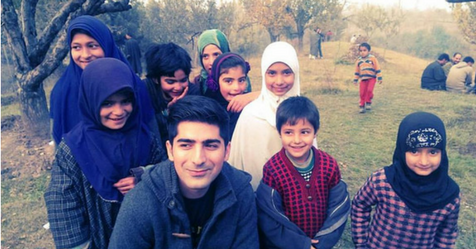 "Hi, I am Romal Amiri working at Newton Consulting as an Assistant Art Director and CG Specialist. I was born and brought up in Kabul, Afghanistan. Owing to the nationwide security issues and political turmoil, we shifted to India in the year 2006.
Since then I have been living in India and it has been quite an eventful journey for me and my family. For me, both countries hold the same relevance as one is my motherland and the other taught me the way of life. The only differentiating factor I found between India and Afghanistan is that the former has a lot to offer in terms of peace, harmony, and growth. It's in India, I came to understand the fact that when peaceful conditions prevail in society, all activities take place in their proper form. Today, I am a devoted patron of peace as it has played a significant role in shaping my life and my career by giving me a purpose and a sense of desire to achieve my dreams.
We have built our own little world here in India and watching me progress, fills my parents with immense pride and satisfaction. But, somewhere deep down in their hearts, they miss their motherland and so do I. We long to see the day Afghanistan blossoms into a peaceful country and that day would mark the beginning of our Homecoming!"