Why traveling is important for early Entrepreneurs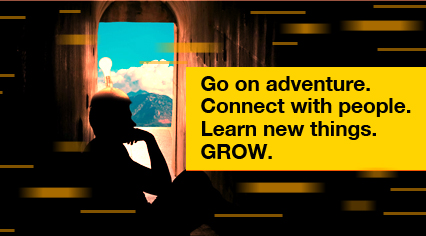 "For the sake of your soul and your business, venture out."
Travel instills important lessons and strengthens skills that directly translate to effectiveness as an entrepreneur. A few of them are discussed below.
Better Communication skills:
The first and the foremost advantage of traveling is that it helps in improving the communication skills. Communication is not only about using the right words but also knowing how to put words together, making expressions, having control over body language and leading with authority. While traveling one comes across different cultures, languages and this is where an entrepreneur finds creative ways to handle varied situations. Such diversity helps the budding entrepreneurs in long term to communicate and network better with peers.
Adaptability:
As an entrepreneur one needs to be flexible and situations will arise when you are forced to pivot during the eleventh hour. While traveling, there may be situations where flights get delayed, hotels are hard to find, luggage gets lost etc. These experiences serve as a real life teaching moments. They shape you to handle such situations at workplace.
Time Management:
Traveling also teaches you time management, a highly coveted attribute aspired by most entrepreneurs. Traveling in itself is all about time management from getting to the airport to catch a flight to allocating time to see all the major attractions, besides the back-to-back meetings that you would have lined up. Itinerary planning teaches a lot about time management.
Networking:
Interactions with others will lead to valuable insights after all diversity of thoughts and ideas are what help business to be successful. One can also gain the opportunity to work with international clients and absorb their way of working. Traveling helps to strengthen networking skills by forcing you out of your comfort zone and interact with people you otherwise wouldn't talk to.
Travel sparks our imagination and feeds our curiosity and it allows individuals to grow personally and gain experience that will prepare you to compete and win in this competitive world.